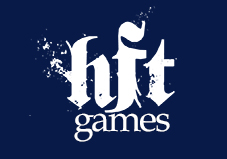 HFTGames specializes in Fun, Guilt-Free, Story-Based Erotic video games and experiences. We employ professional erotic writers, top tier voice talent and the latest technologies to bring you plot-driven erotic experiences that tease and titillate and always leave you satisfied.
New Release - Pleasure Party 2
---
Create Wild Themed Sex Parties in Exotic Locations around the world in Pleasure Party 2, a "Sandbox" style Orgy Simulation Game. Create up to 25 custom characters and arrange them in any of over 75 sexual positions to create and manage the Orgy of your dreams!
Caroline's Fantasies is an Interactive Erotic Story about the vivid and intense SEXUAL FANTASIES of a beautiful college coed. Come along for the ride as Caroline is the Beta Tester for a new Virtual Sexual Experience System that brings all of her deepest sexual desires and fantasies to life.
Angel's Awakening is an Interactive Erotic Story about the amazing Sexual Awakening of a shy, reserved young librarian in the 1940s. In classic NOIR style, follow Angel's journey as she transforms from a repressed young woman into an uninhibited, lustful goddess with an insatiable appetite for sex.
In Pleasure Party, you create fun, interactive Sex Parties all over town in realtime 3D. Choose from 12 locations, 15 characters and 24 sexual positions to create and manage the orgy of your dreams!
Paradise Trails is an Erotic Story-Based VR Experience where you help the beautiful and spirited Ashley live out her wildest sexual fantasies among the beauty of nature at Paradise Trails.
WanderLust is a Fairy Tale Adventure game for ADULTS ONLY, featuring a Beautiful Princess in a story far different than any Fairy Tale you've heard before. It features simple, fun RPG game-play, numerous fantasy-based sexual interactions and even a very naughty theme song!
Your unexpected house guests turns out to be a beautiful young coed who flirtatiously assures you that she's a good girl who always does what she's told. Your dominant personality really turns her on, and you quickly find that she is more than happy to obey ANY of your commands.
Follow Lilly as she frees the world of Elustra using her powerful sexual skills and insatiable lusty appetite. Explore beautiful environments and complete spectacular sexual challenges in an Epic Erotic Fantasy-Adventure like none you have experienced before.
Mandy's Room 2 is an Erotic that takes you on a Weekend Adventure with Mandy and Molly. You observe the two happy, horny girls as they grow intimate during a silly, fun weekend. Both girls are cute, sweet, funny and multi-orgasmic. Get to know them better now! VR compatible but not required.
Mandy's Room is an Erotic Experience that takes you into Mandy's Personal space, where you observe and interact with her as she plays and dances, and even when she is feeling naughty. Mandy is cute, sweet, funny and multi-orgasmic. Get to know her better now! VR compatible but not required.
At HFTGames, our mission is to produce quality Ertic games and experiences that are more than just another porn product. When we started developing games, we found that erotic game content came in two flavors. There were numerous "Visual Novels" with exciting stories and well developed characters, but static graphics and text-based stories. And there were also a few interactive erotic and VR products available with great graphics, but almost a complete lack of story or character development.
We decided to try and bridge the gap and create full 3D interactive erotic games that also had a great story, amazing voice acting, and erotic content that draws you in, makes you laugh, and keeps you smiling well after playing the game.
Our games are filled with what we hope to be guilt-free erotic fun. Enjoy a silly, fun filled day with Mandy as she giggles, dances and masturbates, or go on an epic adventure with Lilly Knight, who saves her world by fighting demons and having as much frantic, over-the-top sex as she can.
At HFTGames, we don't feel that there is any need to feel embarrassment or shame about the desire to have an interactive, fun, laugh-filled sexual adventure. All of our characters are pleasant, happy heroes who thoroughly enjoy all of the amazing sexual experiences that play out in our games. We hope that you will enjoy our products and continue to follow us as we create more erotic adventures.